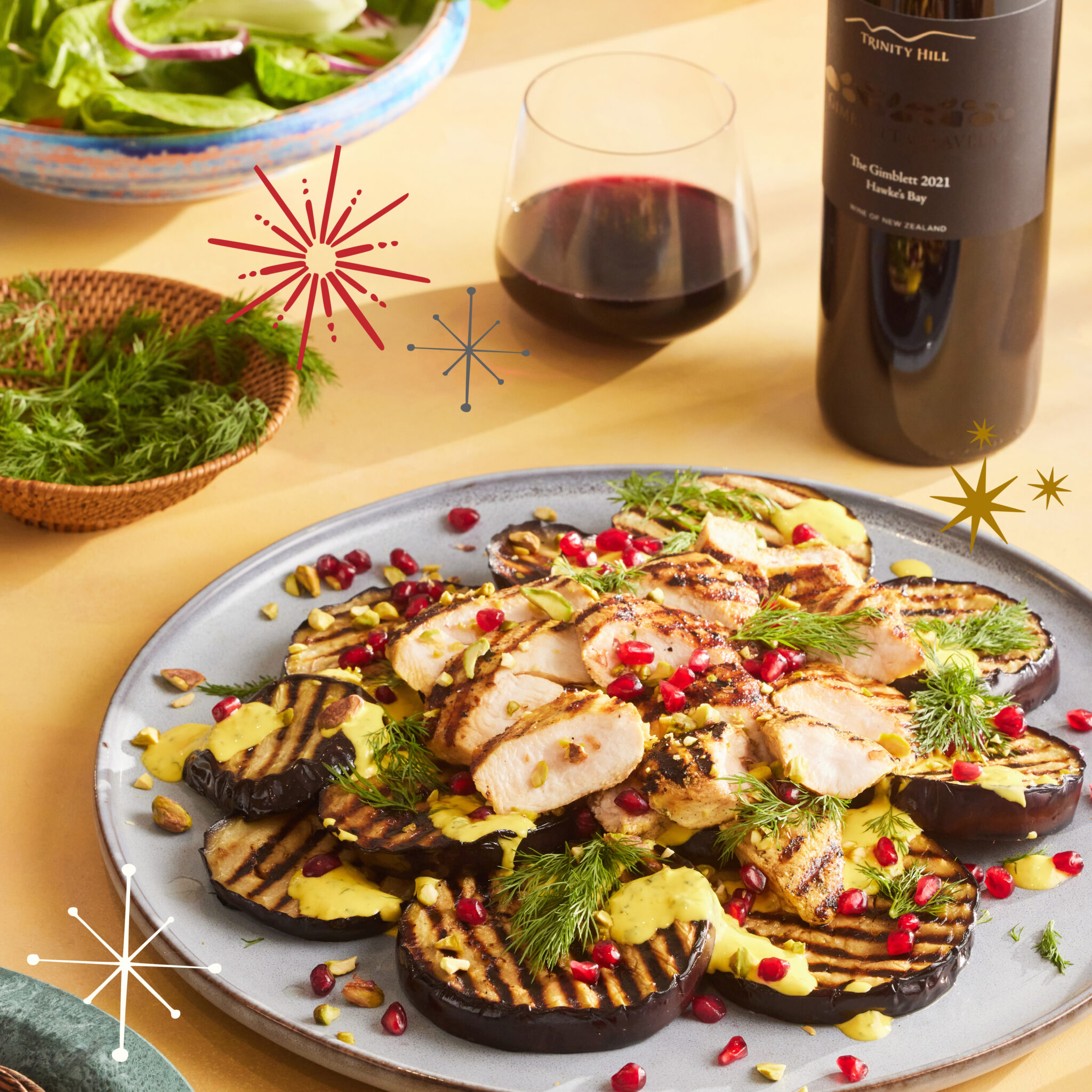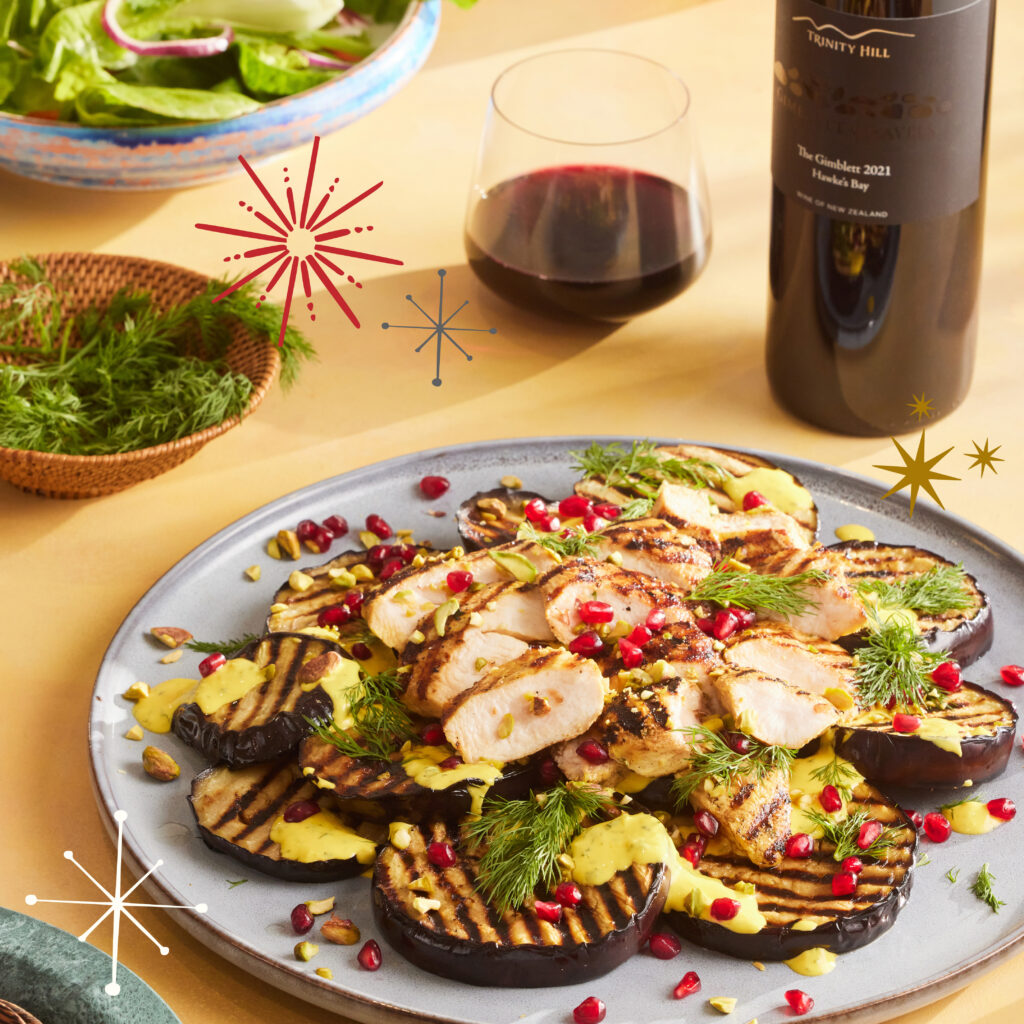 Fragrant saffron yoghurt gloriously dolloped over grilled eggplant and tender chicken breast cutlets. Scattered with pomegranate seeds and pistachios, it's a delicious and dazzling dish, great for special occasions.
SERVES: 4
TIME: 35 – 40 minutes
INGREDIENTS:
2 Rangitikei Free Range Chicken Breasts, cut in half lengthwise into cutlets
1 pinch saffron
1 tablespoon boiling water
1 cup yoghurt
1 large bunch dill
1 teaspoon lemon juice
2 eggplants
¼ cup toasted pistachios, chopped
¼ cup pomegranate seeds
METHOD:
Place the saffron into a small bowl and pour over the boiling water. Leave the fronds to bloom & infuse for about 10 minutes.
Strain the saffron water into a mixing bowl and add the yoghurt, lemon juice and about 1 tablespoon of chopped dill. Whisk until you have a smooth & golden sauce. Season to taste with salt.
Place the chicken in a separate mixing bowl and add about ¼ cup of the saffron yoghurt to use as marinade. Toss to coat and set aside.
Slice the eggplants into 1cm thick rounds. Drizzle with extra virgin olive oil and season with salt. Grill for about 5 minutes on each side until they are golden with grill marks and cooked through. Transfer to a serving platter.
Remove the chicken from the marinade, letting any excess drip off. Grill the cutlets for about 5 – 8 minutes each side, until golden and cooked through. Leave to rest for about 5 minutes before slicing against the grain and arranging on top of the grilled eggplant.
Drizzle the remaining yoghurt over the top of the dish and garnish with the toasted pistachios, pomegranate seeds and the rest of the dill fronds.