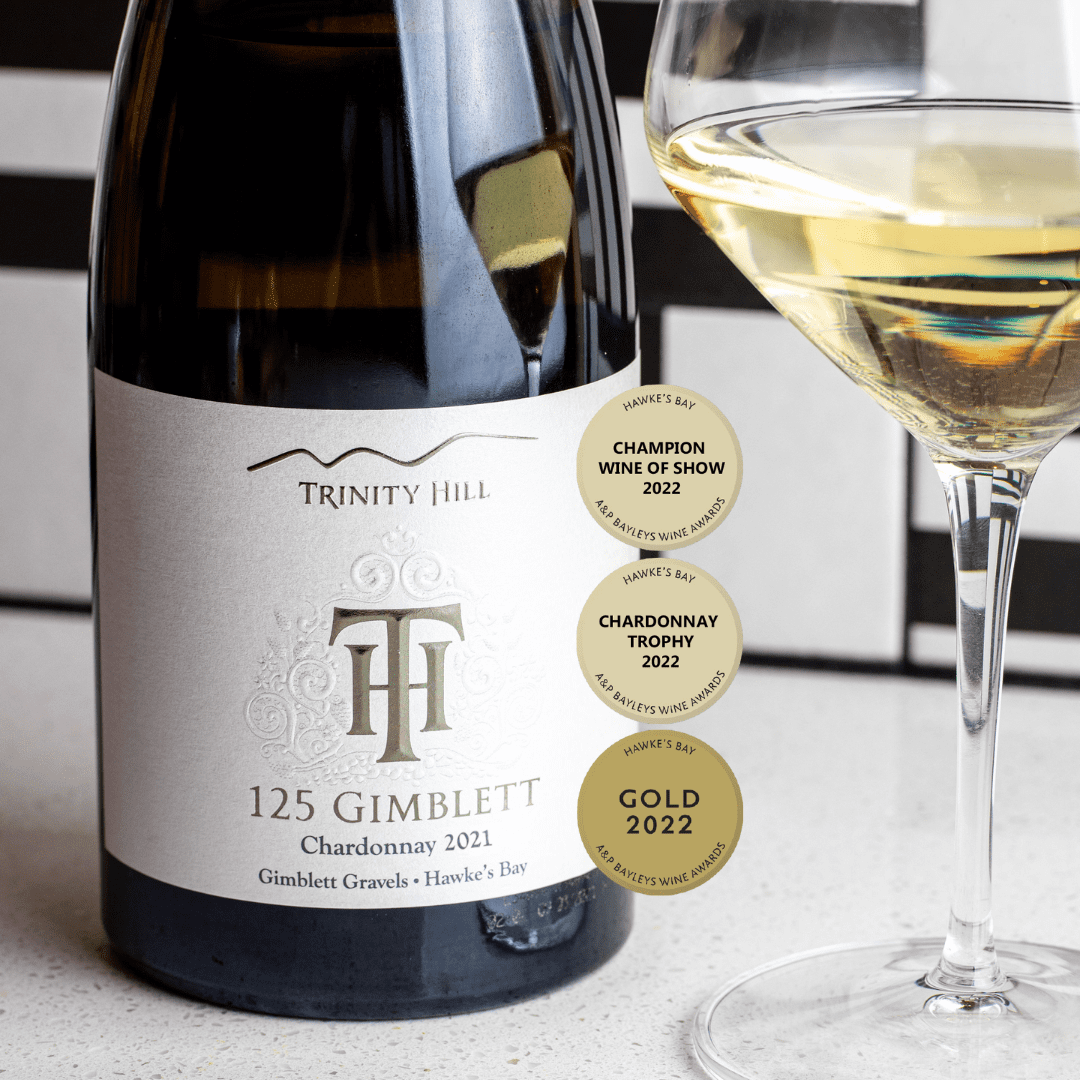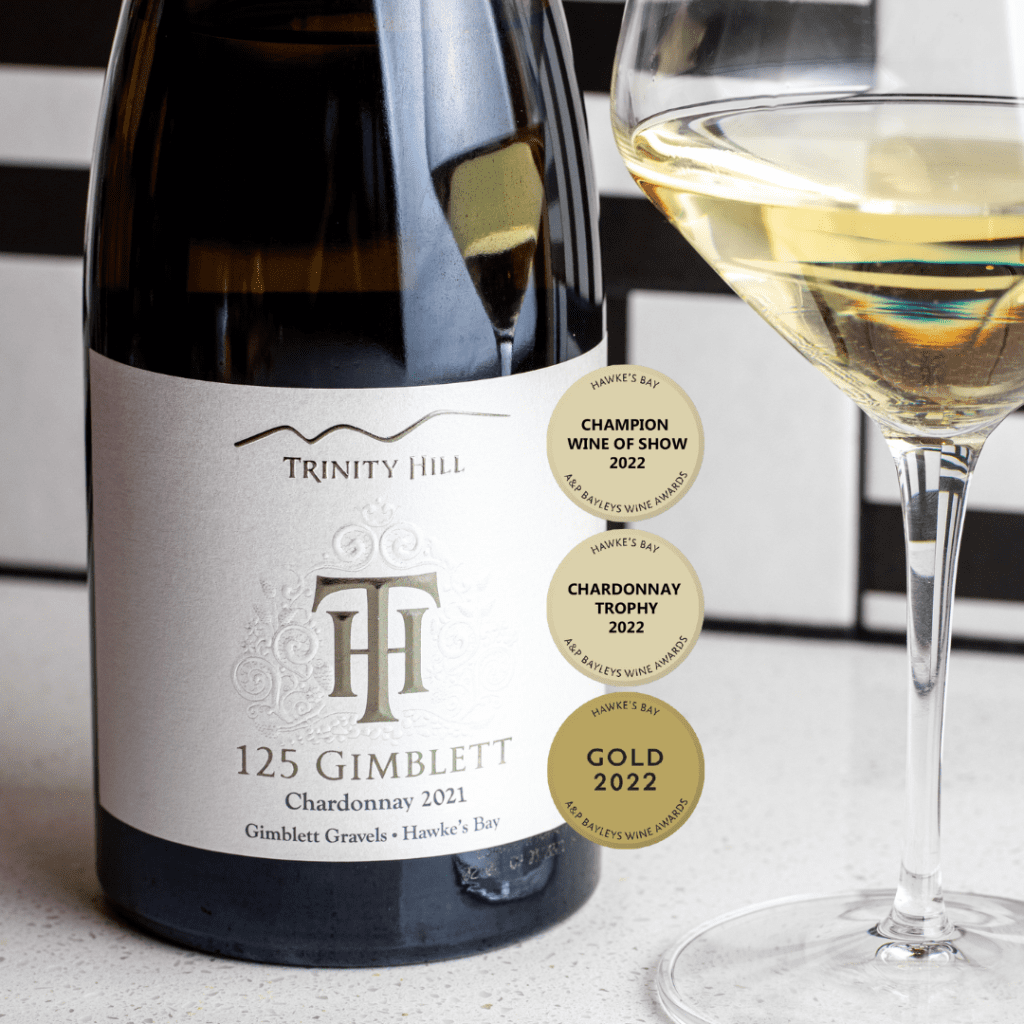 November 11th, 2022: Local Hawke's Bay Winery Trinity Hill is celebrating today after winning the top award at the Hawke's Bay Bayleys Wine Awards 2022 Celebration Dinner last night. Trinity Hill's Single Vineyard 125 Gimblett Chardonnay 2021 was awarded the Chardonnay Trophy, as well as the prestigious Champion Wine of the Show, beating 56 other Chardonnay's from the Hawke's Bay region to do so.
Trinity Hill's Chief Winemaker Warren Gibson comments, "These awards represent a massive achievement for the Trinity Hill team. We have spent much time in recent years focusing and fine-tuning our vineyard and winemaking practices with the aim of sophistication and grace in our finished product. We have collectively known that we were reaching our goals and these awards validate our hard work and belief. These Chardonnay awards come on top of major international Chardonnay awards received during the year at the International Wine Challenge 2022 and International Wine and Spirit Competition 2022 and they reinforce our ongoing belief in Hawke's Bay being New Zealand's premier Chardonnay producing region."
The Single Vineyard 125 Gimblett Chardonnay 2021 is the fourth release of this wine, and is hand harvested from fruit from their Gimblett Gravels 'Tin Shed' vineyard. The wine spent 14 months on yeast lees building texture and complexity before being racked out of barrel and bottled in June 2022 with no fining and minimal filtration. Cameron Douglas MS describes it as "A silky texture with a fine gun-flint quality, some stony earthy qualities and long detailed finish. Fantastic wine and a great example from Hawke's Bay."
The Hawke's Bay Bayleys Wine Awards celebrated 22 years of the awards last night and is New Zealand's longest-running regional competition. During the 2022 judging, over 360 wines were tasted by a team of 10 judges, led by the Chairman of Judges Matt Kirby. Chardonnay was the largest category of wine that was judged at the awards this year, with Syrah following closely behind with 43 entrants. 239 Medals in total, including 35 Gold Medals, were awarded, with Trinity Hill receiving five of the Gold's, along with the two Trophies awarded last night.
Hawke's Bay A&P Bayleys Wine Awards 2022:
Single Vineyard 125 Gimblett Chardonnay 2021 – Gold Medal, Chardonnay Trophy, Champion Wine of the Show
Single Vineyard Prison Block Cabernet Sauvignon 2020 – Gold Medal
Gimblett Gravels Tempranillo 2021 – Gold Medal
Gimblett Gravels Chardonnay 2021 – Gold Medal
Hawke's Bay The Trinity Red Blend 2021 – Gold Medal
The Hawke's Bay Bayleys Wine Awards is New Zealand's longest-running regional competition, promoting and celebrating excellence in winemaking in the Hawke's Bay region and in doing so endorsing the contribution of viticulture and the primary sector to the economic, cultural and social wellbeing of Hawke's Bay. Learn more: www.showgroundshb.co.nz/hawkes-bay-wine-awards