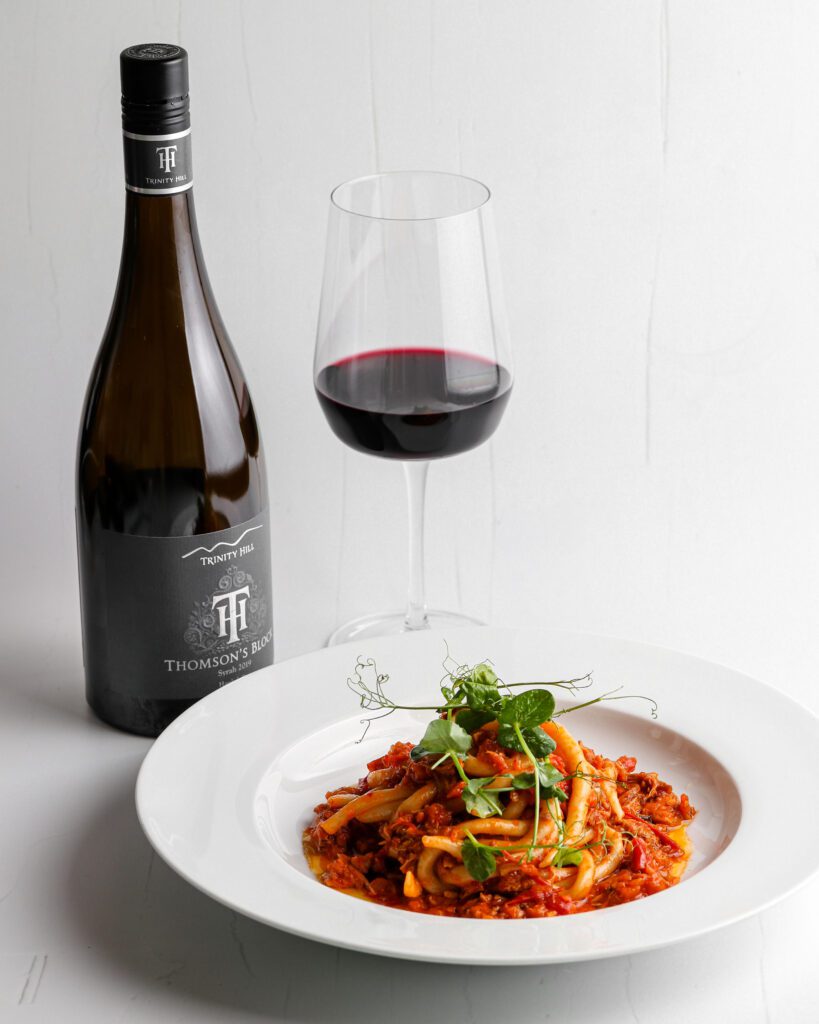 Pork and Nduja Ragu with hand-rolled Pici Pasta | Burnt Butter Table x Trinity Hill
Ragu serves 6
Prep time 15mins
Cook time 3 hours
When tasked with coming up with a dish to match Trinity Hill's Single Vineyard Thomson's Block Syrah 2019 my mind instantly went to pasta with a slow-cooked ragu. If you are going to drink such a beautiful bottle of wine, why not take the time to make a special meal that will no doubt impress your guests.
Nduja is a slightly spicy spreadable pork sausage and its gentle smokey hum when combined with the pork shoulder creates the most perfect match for this silky smooth wine. The pasta is a rustic hand-rolled spaghetti which is so easy and fun to make but feel free to substitute any dried pasta, I would go for a wide pappardelle.
Tips for this dish
Don't trim the fat on the pork, feel free to discard at the end of the cooking but most of it should render down giving the ragu more flavour
Nduja can be found at specialty food stores, you can find it here: https://sabato.co.nz/products/callipo-nduja – you could substitute with some chorizo
Pici is a hand rolled spaghetti made using a dough of just flour, water and olive oil. It is really simple to make and don't worry if your strands don't look perfect, it is a rustic shape!
Ingredients:
For the ragu
1kg boned pork shoulder, cut into chunks
2 tbsp olive oil
2 onions, finely diced
1 carrot, finely diced
1 celery stick, finely diced
3 sprigs rosemary, leaves picked
3 sprigs thyme, leaves picked
6 sage leaves, chopped
1 tbsp fennel seeds
6 cloves garlic, crushed
6 tbsp nduja (divided)
1 tbsp tomato paste
Zest of a lemon
250ml white wine
500ml chicken stock
2 x 400g tins cherry tomatoes
50g butter
Salt and pepper
Parmesan to serve
Pea shoots or fresh parsley to serve
For the pici (this is enough for 4)
400g '00' flour (plain flour is fine)
185ml warm water
20ml olive oil (a standard tbsp)
Course semolina to dust the pici
Method:
Ragu
Get a fry pan heating over a medium/high heat, add a tablespoon of olive oil and brown the pork chunks all over. Do it in batches, I like to get two pans going to cut the time down. Set aside.
Transfer any of the rendered pork fat into a big heavy based saucepan that you will cook the ragu in and add a tablespoon of olive oil. When hot add the onion, celery, carrot, herbs and fennel seeds and fry gently for 10 minutes, adding the garlic in after 5 mins.
When the vegetables are soft add the tomato paste, 3 tbsp of the nduja, the lemon zest and continue cooking for 5 minutes.
Add the wine and bring it to a boil, simmer for a few minutes and then add the chicken stock, tinned tomatoes, an additional cup of water and a big pinch of salt.
Add the browned pork pieces and bring to a gentle simmer and cook for 3 hours, stirring every so often. At 3 hours pull a piece of pork out and if it shreds easily it is ready, if not cook for another 20 mins or until pulling apart. Remove all the pork and shred on a chopping board with two forks then return to the pan with the remaining 3 tbsp of nduja and heat through. Season to taste with salt and pepper.
The ragu is now ready but as mentioned I highly recommend serving this a day or two after you make it.
Pici
Weigh your flour then tip it out onto your bench. Make a well in the middle (I use the bottom of a bowl to do this) then pour in the warm water and olive oil.
Whisk the water with a fork, slowly and carefully incorporating the flour from the outside into the middle until it forms a thick paste.
When the middle mixture becomes too thick to whisk I like to use a bench scraper to cut the remaining flour into the liquid, you can do this with your hands too. You basically want to end up with a very evenly incorporated shaggy mixture.
Bring it together into a ball and knead vigorously for 4 – 5 minutes until you get a dimpled ball of dough. Wrap tightly and rest for 10 mins.
Continue kneading for a few minutes, you should end up with a very smooth ball of dough. Wrap again and rest for an hour or longer at room temp.
Using a quarter of the dough at a time, roll out with a rolling pin until 3mm thick. Cut into 1.5cm strips.
On a wooden board roll the strips out into long noodles, starting in the middle and working your way out.
Place the finished strands onto a baking tray lined with baking paper and liberally dusted with course semolina to stop them sticking.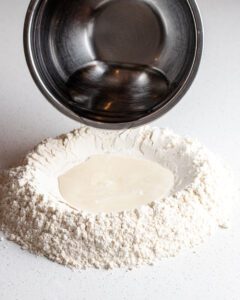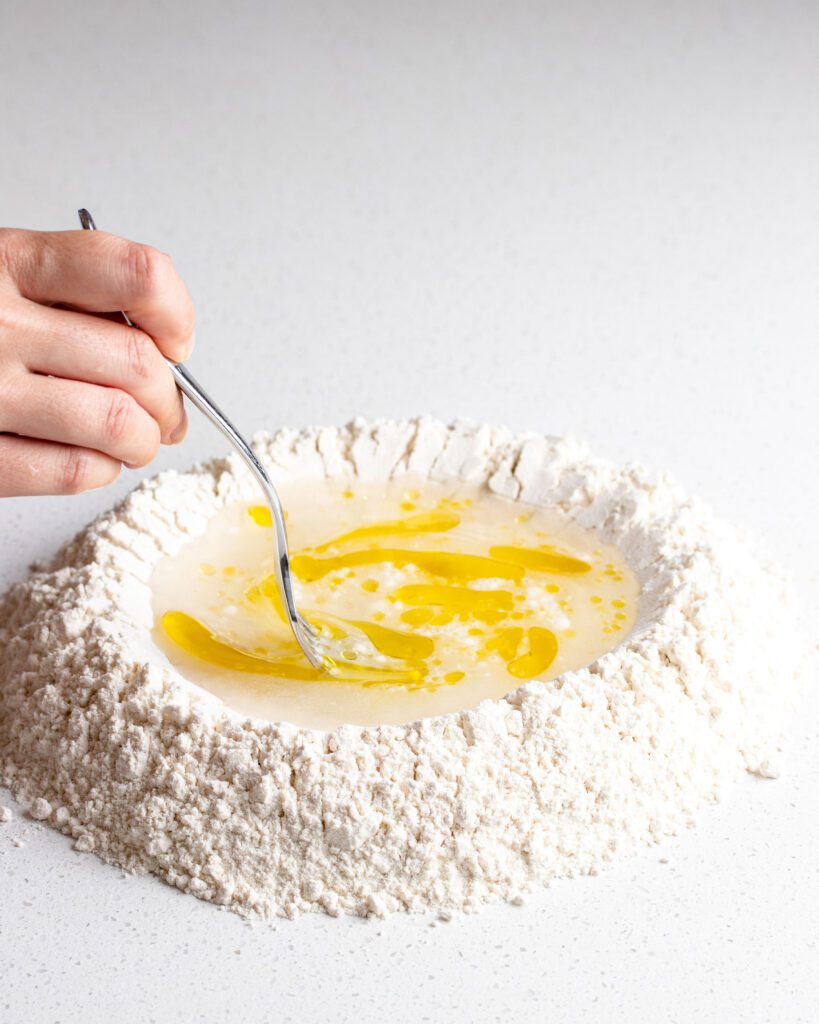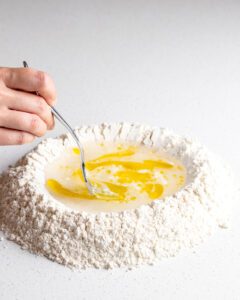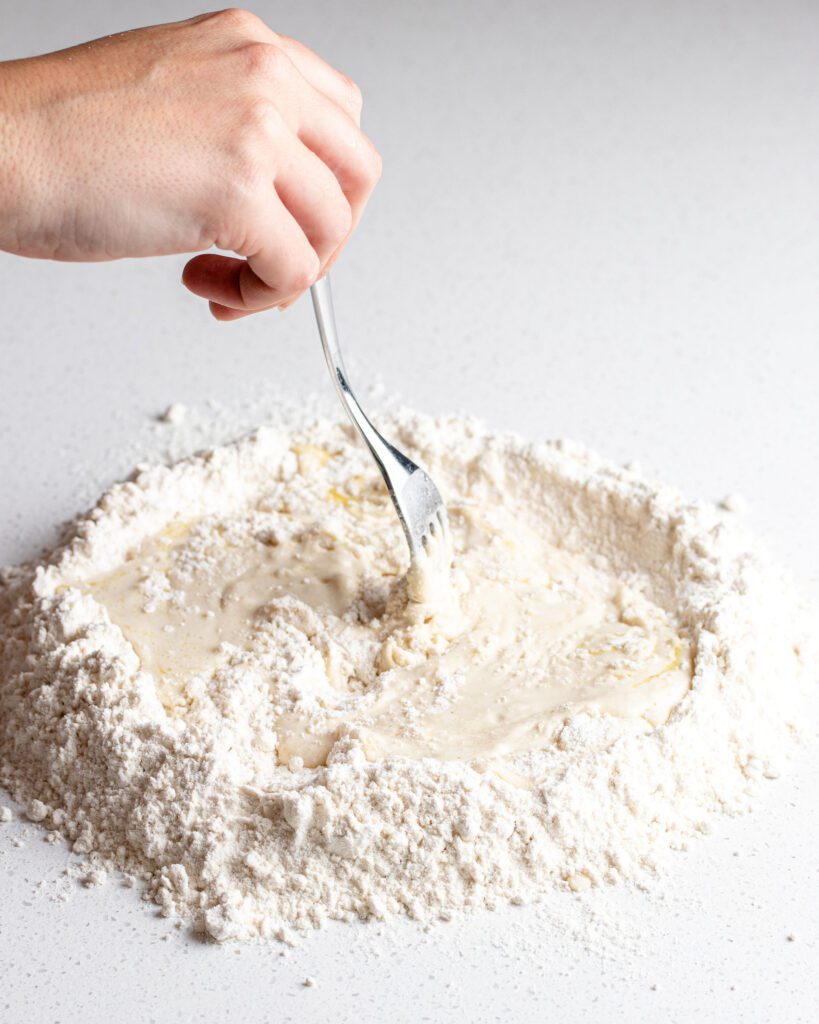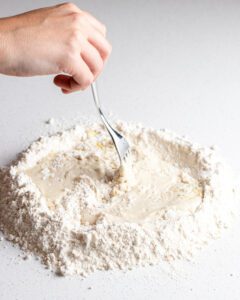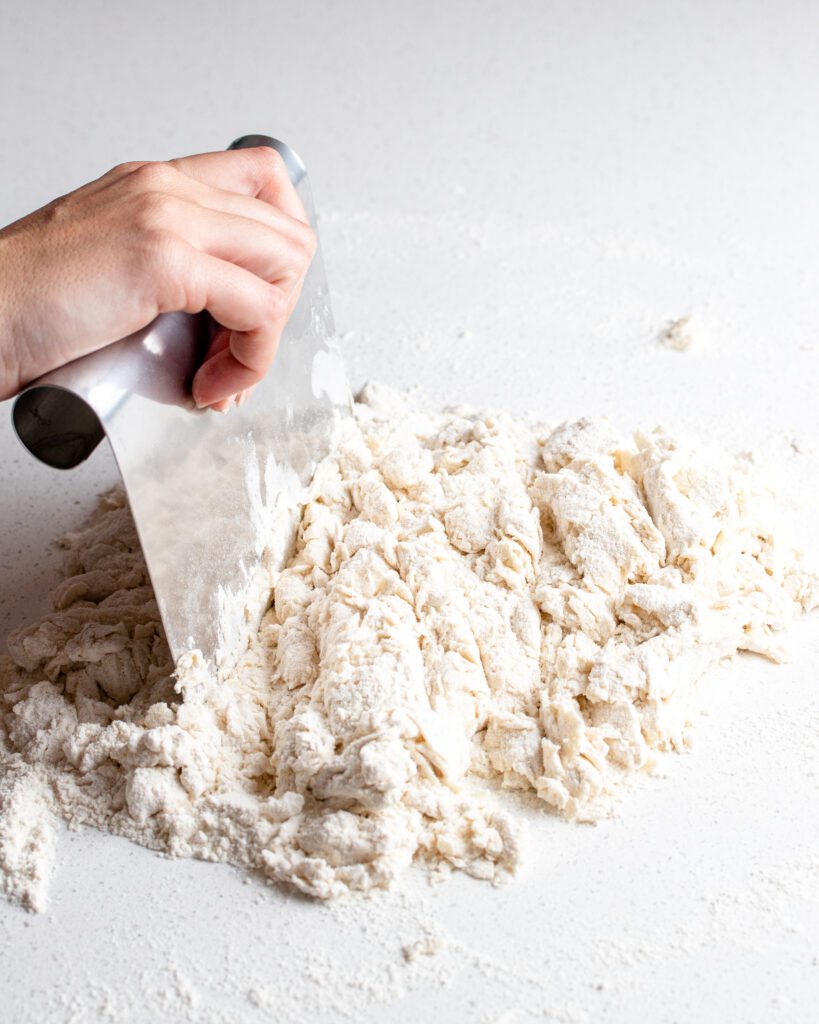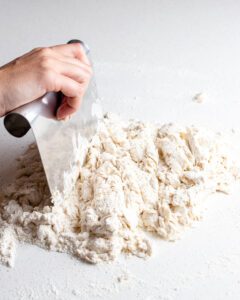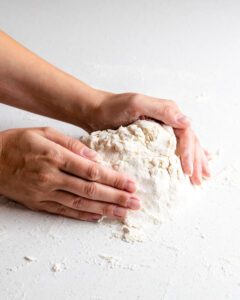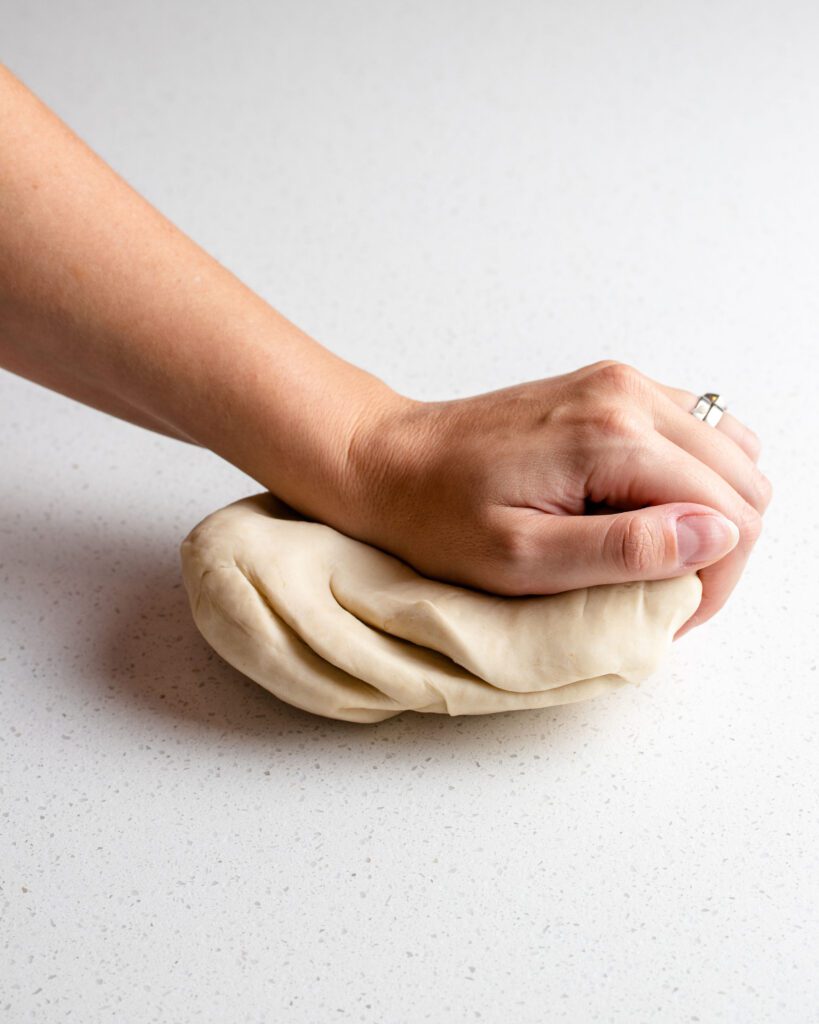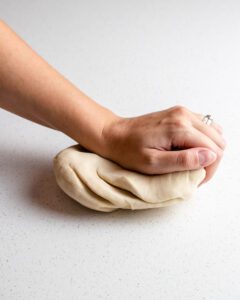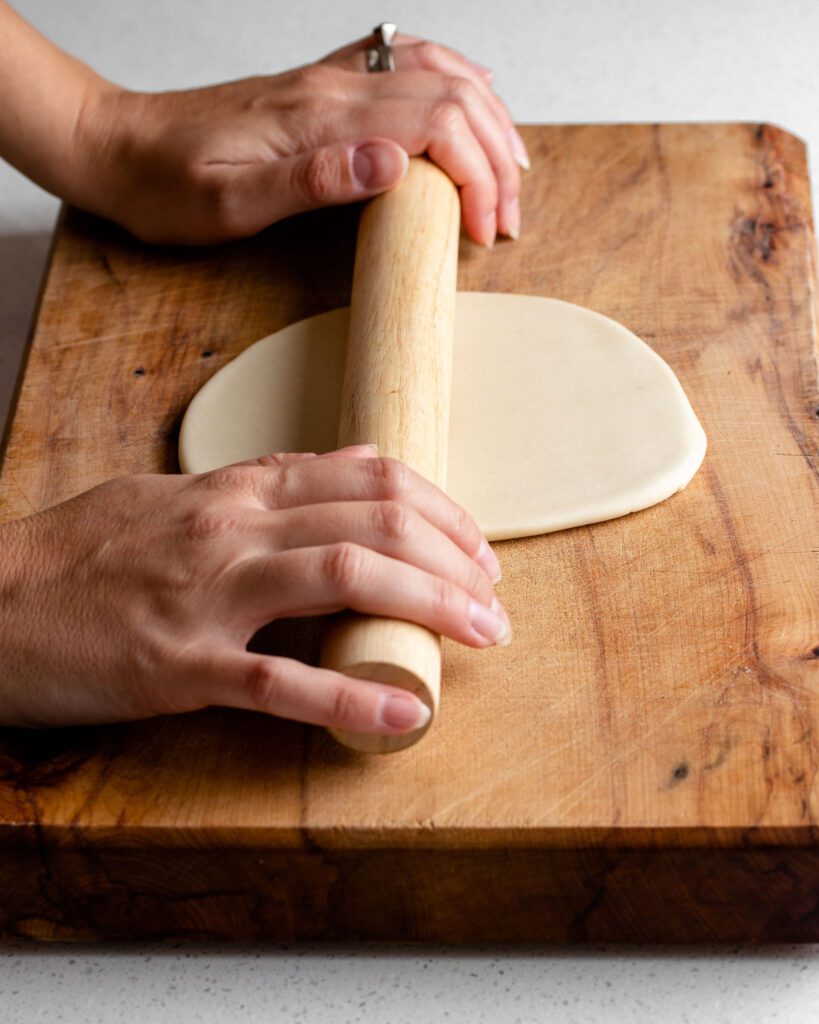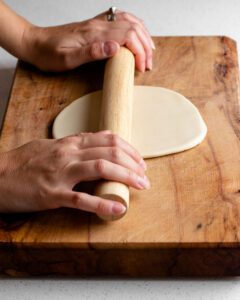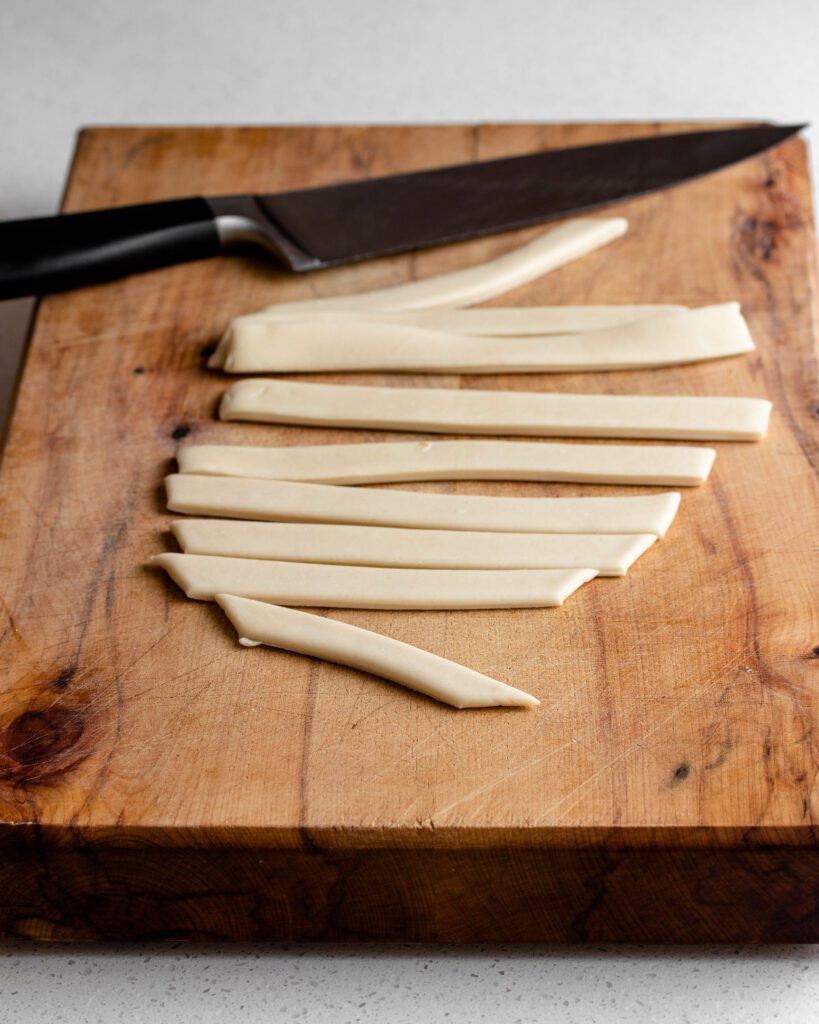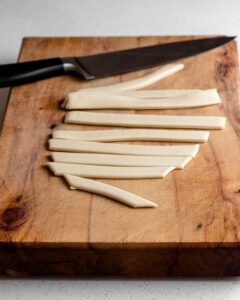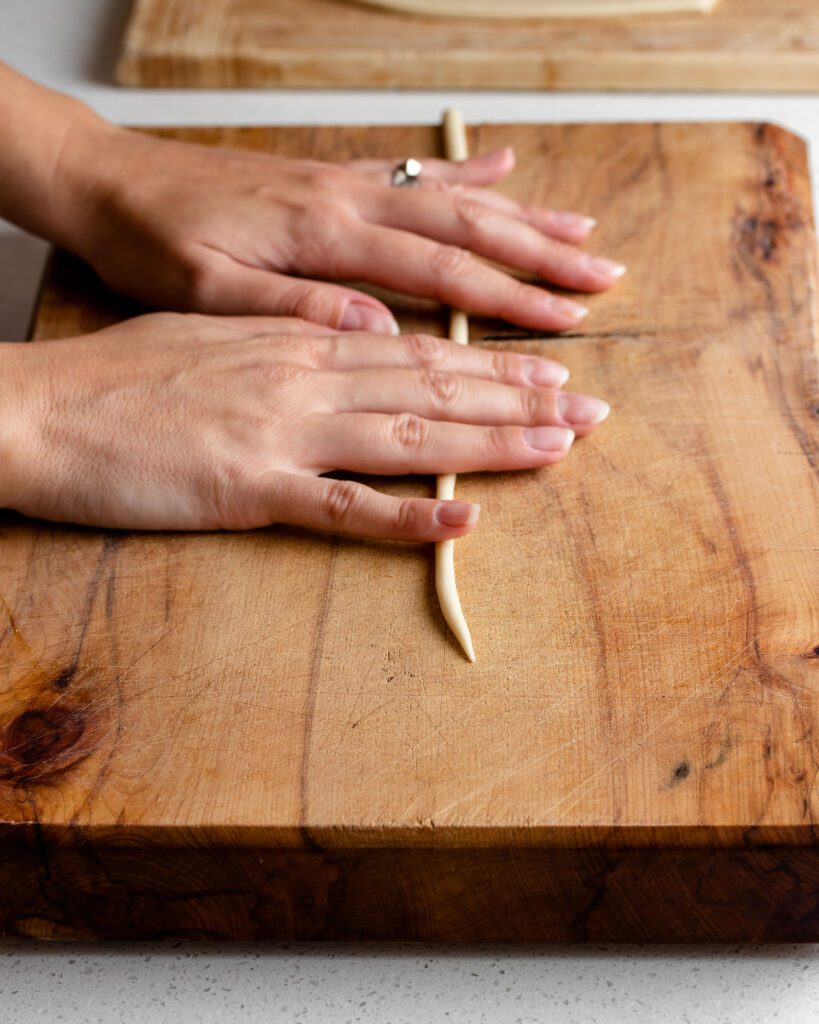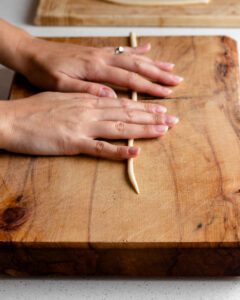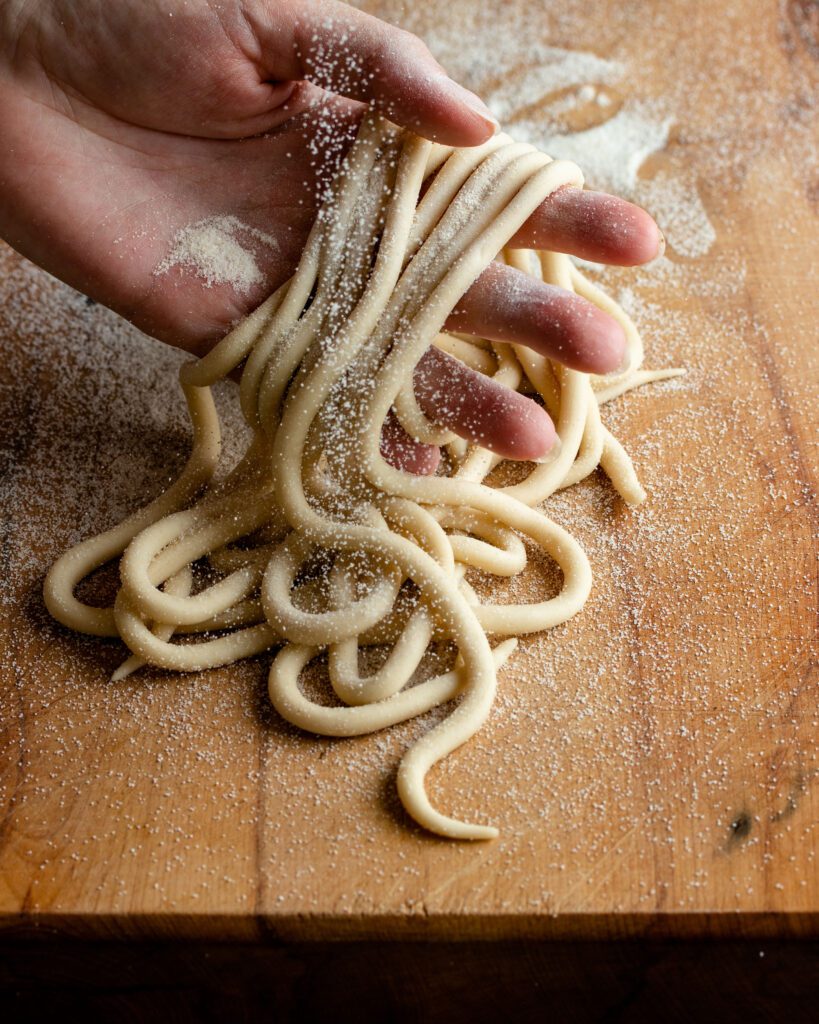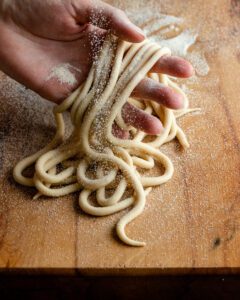 Finishing the dish
Heat the ragu through on the stove top and add 50g butter.
Get a pot of water boiling and salt liberally, boil the pici for 3 minutes.
When the pici is almost ready add a 1/2 cup of pasta water into the ragu, or more if it needs to be loosened.
Add the pici and let it simmer in the sauce for 2 minutes.
Serve with a mountain of freshly grated parm and fresh parsley or pea shoots.
Shop the Single Vineyard Thomson's Block Syrah here: https://trinityhill.com/wine/thomson-s-block-syrah/28362/