Rosemary and Garlic Roasted Lamb Rack with a Buttery Couscous and Salsa Verde 
By Burnt Butter Table | Emilie Pullar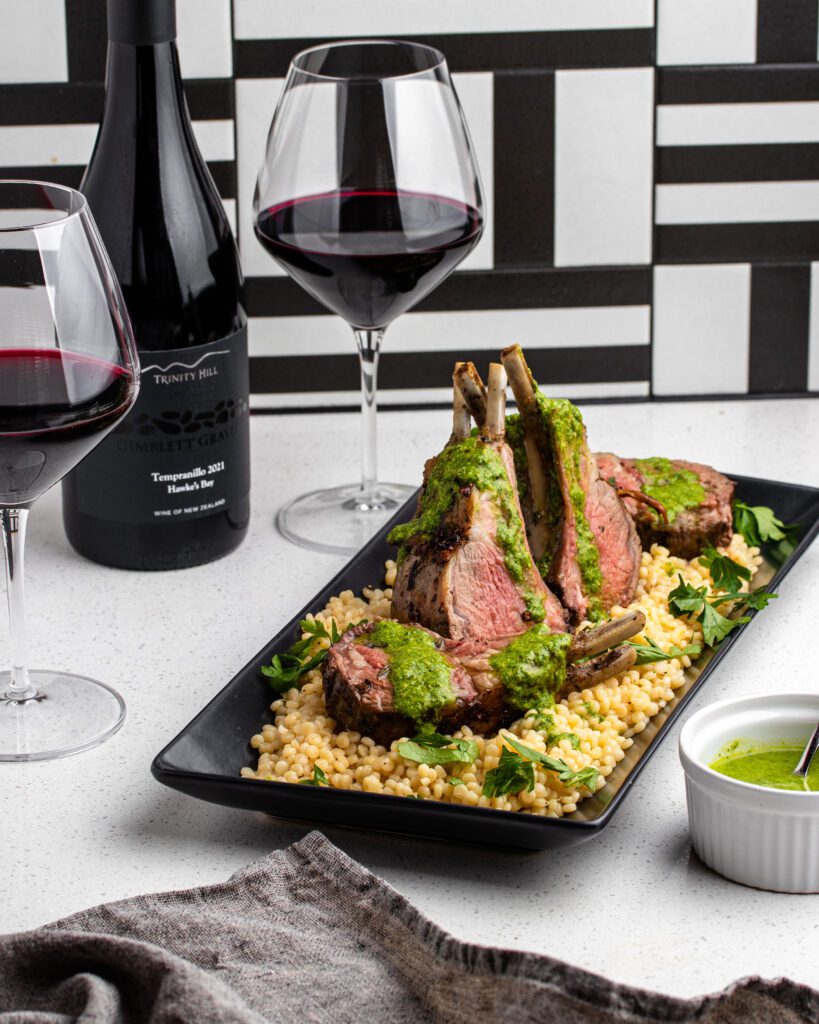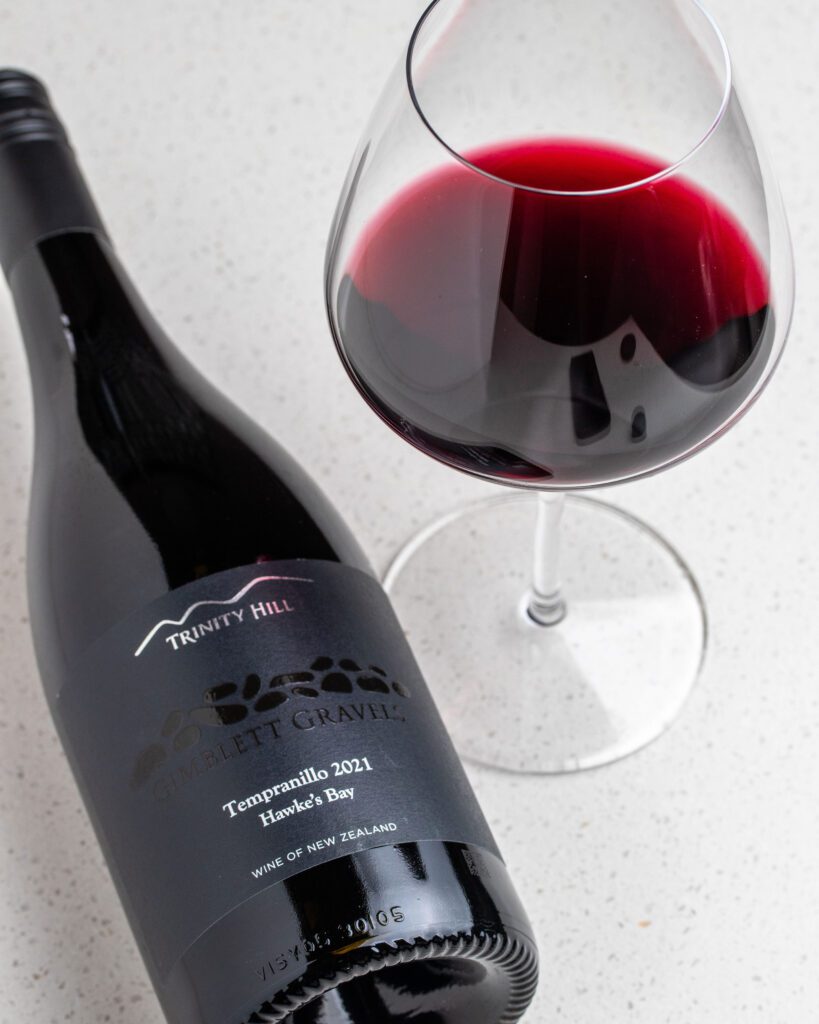 This wine is very special. It's one of those ones you take that first sip and close your eyes to savour it's deliciousness. When thinking what to pair with this wine my head immediately went to a lamb rack. It's a premium cut of meat and all its juicy roasted sweetness is the perfect match for the Gimblett Gravels Tempranillo. I have served it on a buttery couscous with a bright and zingy salsa verde. A glorious feast which I hope you will love.
Serves 4 | Prep time 25 mins | Cook time 30 minutes
Ingredients:
For the salsa verde
1 cup basil
1 cup flat leaf parsley
1 tbsp capers
1 tsp Dijon mustard
1 tsp red wine vinegar
5 – 6 tbsp olive oil
Big pinch of salt
For the lamb:
1 or 2 frenched lamb racks
A note here on serving size: it really depends now generous you want to be! Lamb racks will typically be 8 cutlets so a small serving would be 2 per person and a big portion would be 4. (It's an expensive cut of meat so you decide!)
1 tbsp oil
Optional knob of butter for basting at the end
For the marinade:
1 tbsp rosemary leaves, finely chopped
4 garlic cloves, minced or finely chopped
Small handful flat leaf parsley, finely chopped
5 tbsp olive oil
A couple of big pinches of salt and black pepper
For the cous cous:
350g Israeli couscous
Zest of half a lemon
1 tbsp lemon juice
30g butter, cubed
Salt and pepper to taste (I like quite a bit of pepper in it!)
Method:
Blend all the marinade ingredients in a bowl or a small food processor and rub all over the lamb. I like to put it into a snaplock bag in the fridge and definitely do it the day before if you can, or at least a few hours.
Blend all the ingredients of the salsa verde in a mini food processor (or use a stick blender) and set aside.
To cook the lamb bring it out of the fridge 30 mins before to bring it to room temp and preheat the oven to 200c (normal bake, not fan bake) Place a rack in the middle of the oven.
Heat 1 tbsp oil in a cast iron pan over medium-high heat (or something that can go in the oven, a cast iron is preferable)
Sear the lamb on all sides until golden brown then transfer to the oven and cook for 20 minutes. It will really depend on the thickness of the rack you have. If you have a meat thermometer it should read about 60c for medium rare. You can always gently slice between two cutlets to see how it's looking.
An optional step here is to throw a knob of butter into the pan once it is out of the oven and baste the lamb for a minute or so.
Transfer the lamb to a rack or chopping board and rest for 10 mins.
Have a pot of salted water on to boil and while the lamb is resting cook the couscous according to the instructions on the pack.
Drain and then add the other ingredients. Do this to your taste preference.
Cut the lamb into single or double cutlets and serve over the couscous with a drizzle of the salsa verde. Lamb loves salt so serve with a generous pinch of salt once you have cut the pieces.
Enjoy!