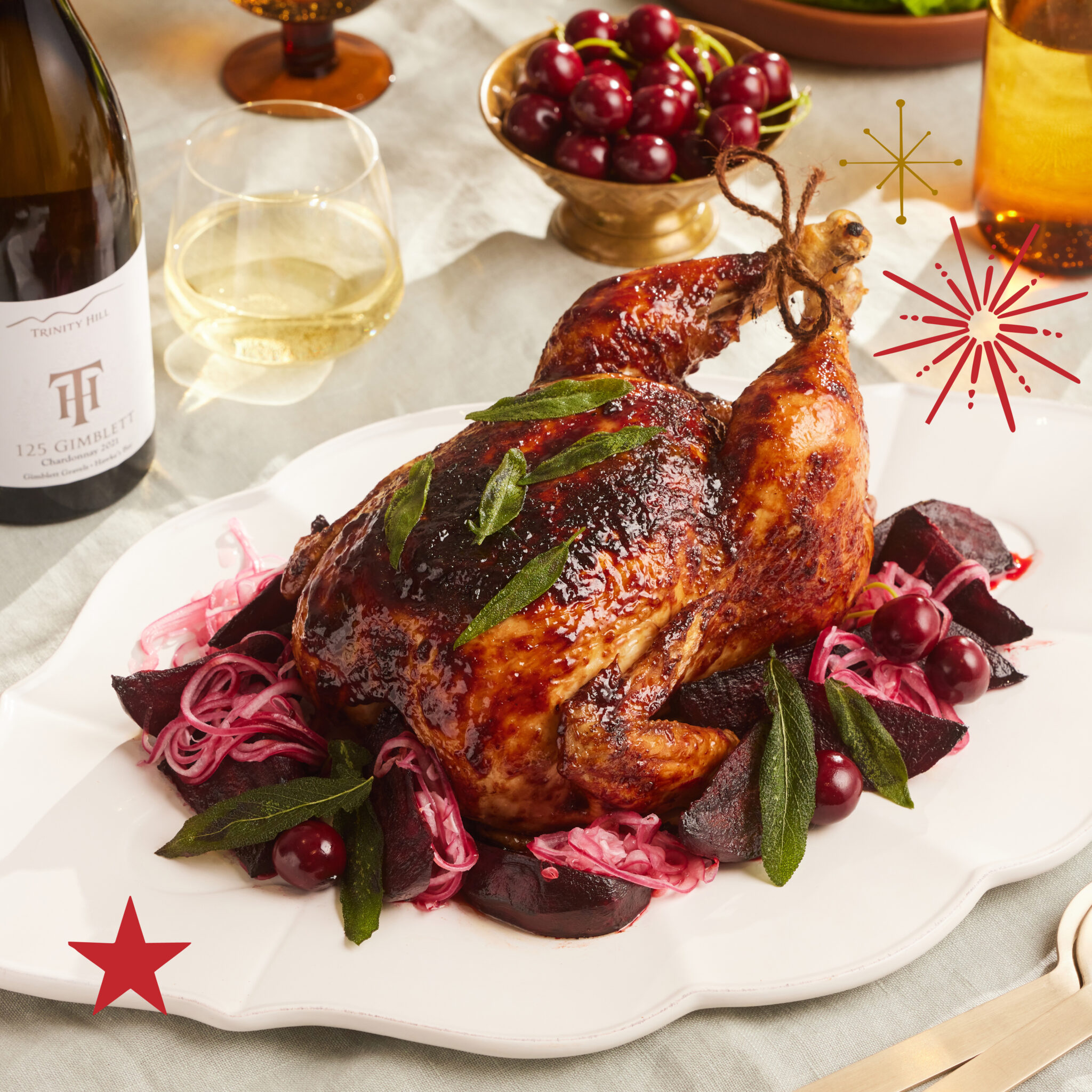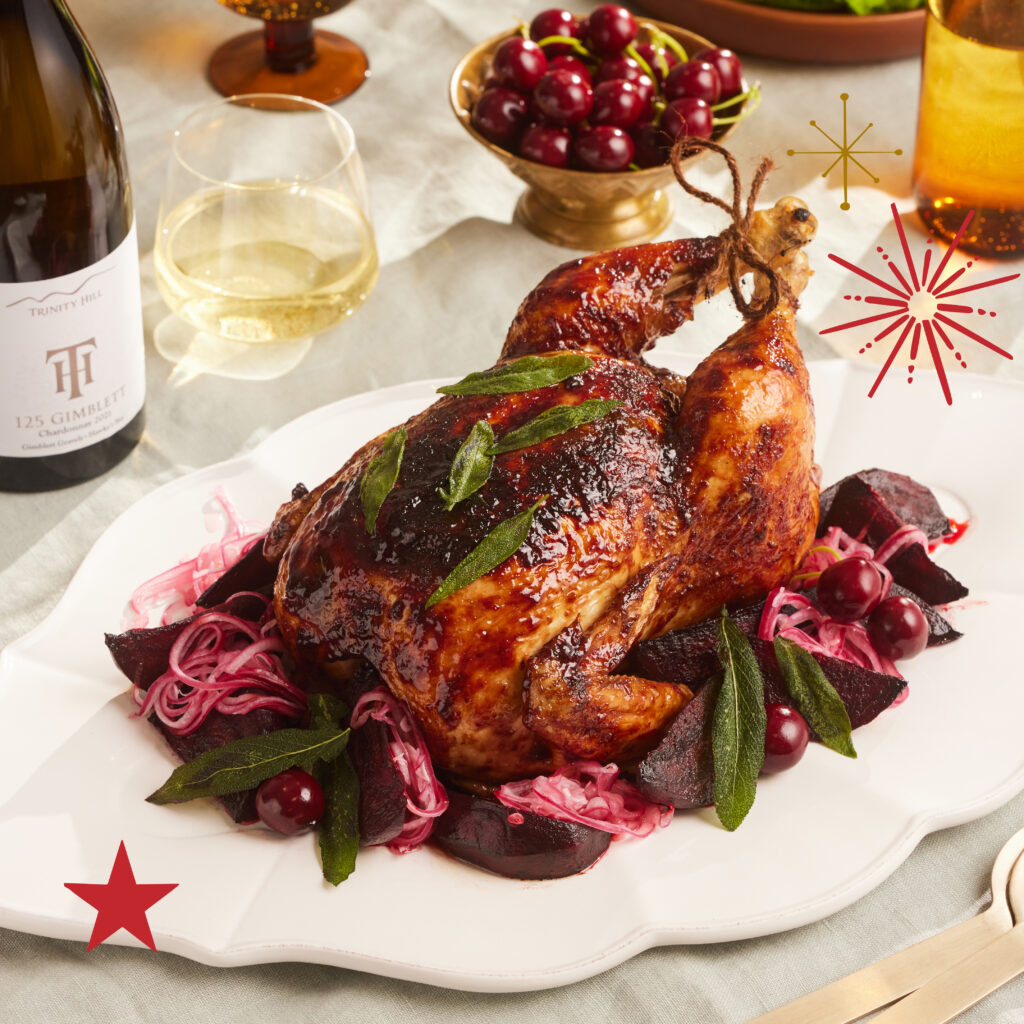 SUMMER CHERRY ROAST CHICKEN
Glazed with sweet cherries and lathered in butter and sage, this style of roast chicken is the perfect festive centrepiece.
SERVES: 4
TIME: 1 hour 30 mins
INGREDIENTS
1 Rangitikei 1.5kg Whole Chicken
4 beetroots, peeled & cut in quarters
80g butter, softened
Large bunch of sage leaves
For the pickled onions:
1 large red onion
2 tablespoons apple cider vinegar
For the balsamic cherry glaze:
400g fresh cherries, pitted (plus extra fresh cherries for garnish)
1 cup brown sugar
¼ cup balsamic vinegar
¼ cup apple cider vinegar
1 tablespoon Dijon mustard
METHOD
Pre-heat the oven to 220°C.
Place the sliced red onion and a pinch of salt into a bowl and pour over the apple cider vinegar. Leave to pickle until you're ready to serve.
Carefully loosen the skin of the chicken breast with your fingers and push a few sage leaves under the skin. Push the softened butter under the skin and all over the outside of the chicken. Season the chicken all over, including inside the cavity, with salt & pepper.
Place the chicken in a large roasting dish and truss the legs. Arrange the beetroot quarters around the outside of the chicken and drizzle with olive oil and season with salt & pepper.
Place in the oven and immediately turn the temperature down to 200°C.
While the chicken and beetroot are roasting, make the cherry glaze by placing all the ingredients into a small saucepan. Place over a medium-high heat and bring to the boil, stirring constantly to prevent burning. Reduce the heat to a low simmer and continue cooking until thick and reduced by about half. Set aside.
After 50 minutes of roasting, glaze the chicken with the cherry glaze. Continue to roast for a further 30 minutes post glazing, until the chicken is cooked through and the juices run clear.
When ready to serve, place the chicken on a large platter and arrange the beetroot wedges around the outside. Add the pickled onions, fresh cherries and garnish with extra sage leaves.
Tip: When ready to serve, pan fry your sage leaves in a little olive oil and season with salt to make them crispy and festive.
Pair with Trinity Hill's Single Vineyard 125 Gimblett Chardonnay for the ultimate dining experience!