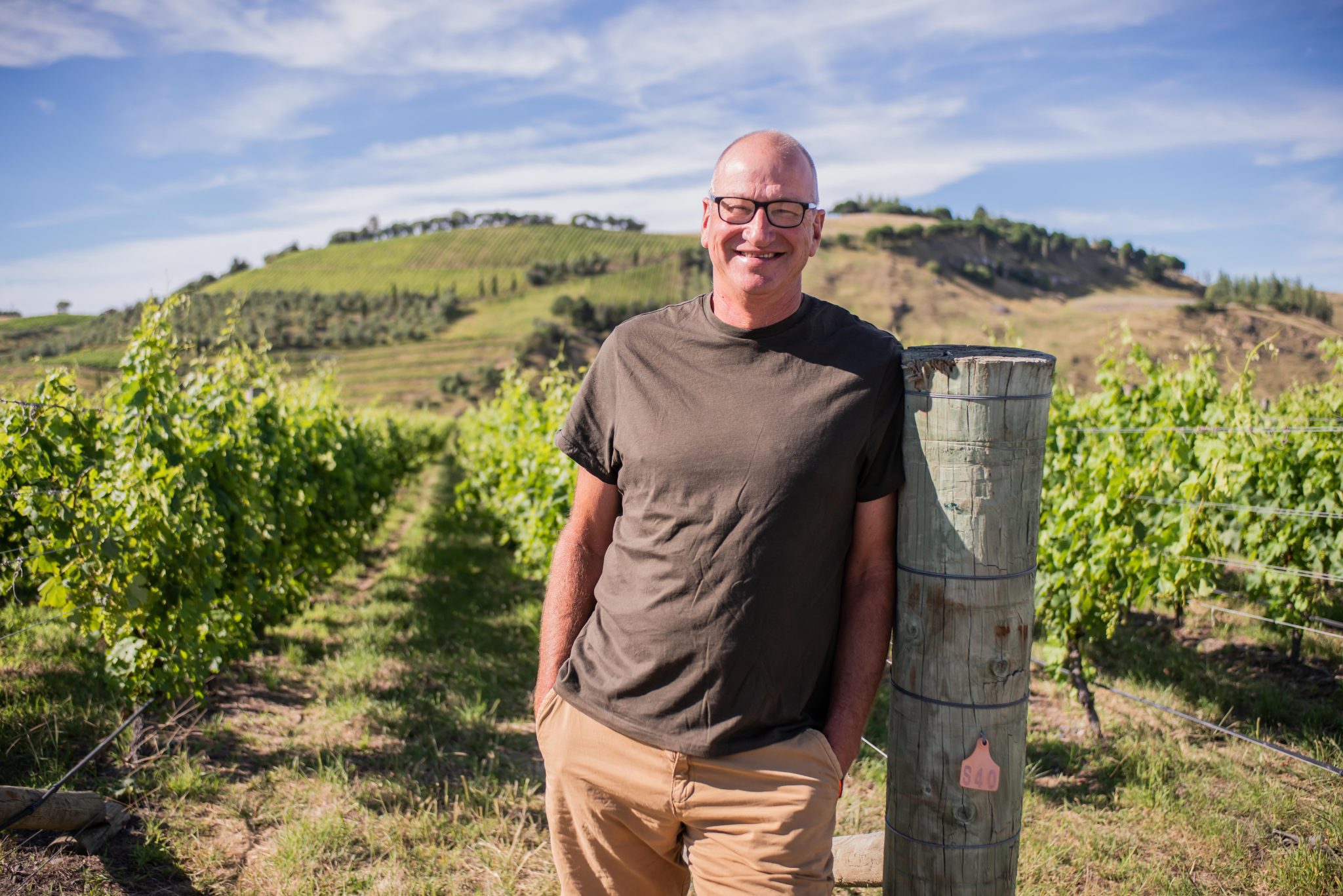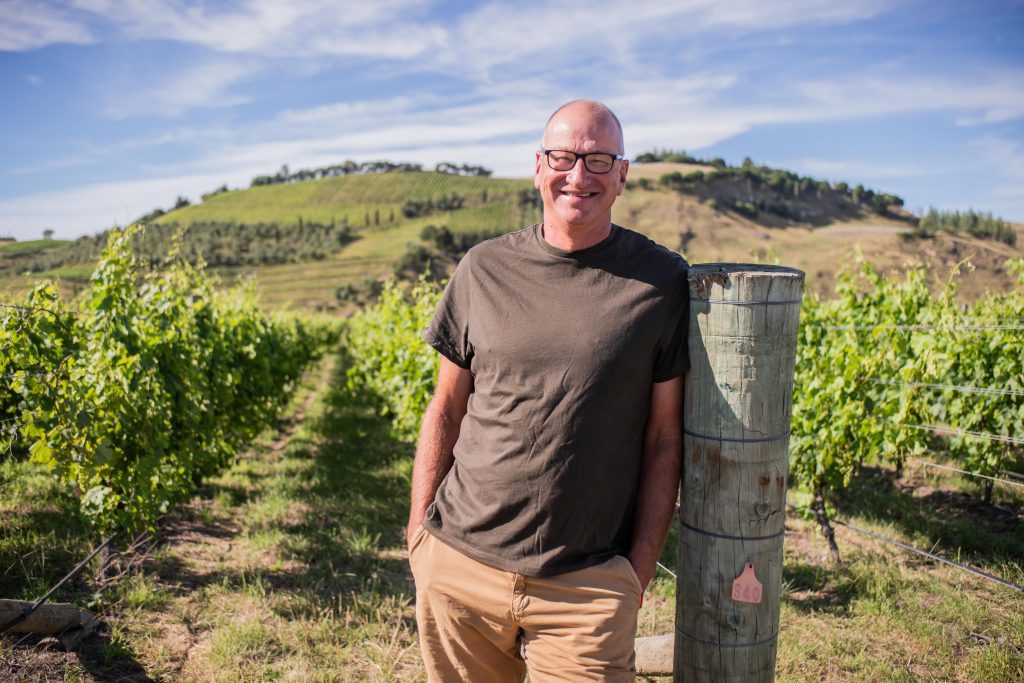 Trinity Hill's Chief Winemaker Warren Gibson. Photo: simonyoungphotographer.com
Friday 8th July 2022: Having received 97 points, a Gold Medal and three trophies at the 2022 International Wine Challenge (IWC) for their Gimblett Gravels Chardonnay 2020, Trinity Hill has been further honoured with the Champion White Wine, along with the Sustainable Trophy at today's London awards ceremony.
After receiving the news, Chief Winemaker Warren Gibson commented, "Having been awarded the Champion White Wine after being judged alongside thousands of wines from over 50 countries is an incredible honour for the Trinity Hill team. Our recent focus has been on fine-tuning our Gimblett Gravels vineyard and winemaking practices with the aim of sophistication and grace in our finished product. We have collectively known that we were reaching our goals and this award validates our hard work and belief."
This latest award is an addition to the already impressive tally of trophies for the Gimblett Gravels Chardonnay 2020; International Chardonnay Trophy, New Zealand White Trophy and Hawke's Bay Chardonnay Trophy. Trinity Hill's Gimblett Gravels Chardonnay 2020 was proven to be the finest white wine following multiple stages of intensive blind tastings by a panel of leading global experts from across the industry. The IWC notes, "New Zealand was … recognised for its world-class Chardonnay, being awarded the International Chardonnay Trophy for the very first time, a category that has traditionally been dominated by French wines. The top performing wine was the Gimblett Gravels Chardonnay 2020 from Hawke's Bay producer Trinity Hill Wines."
Trinity Hill Winery is a part of the Sustainable Winegrowing New Zealand programme, a proactive management system that facilitates high-quality wine production using sustainable practices in the vineyard and winery. Our efforts focus on adherence to, and continuous improvement of, Sustainable Winegrowing New Zealand standards – biodiversity, soil, water and air, energy, chemicals, by-products, people, and business practices. To receive the Sustainable Trophy 2022 for these efforts is
hugely rewarding and justifies Trinity Hill's ongoing focus.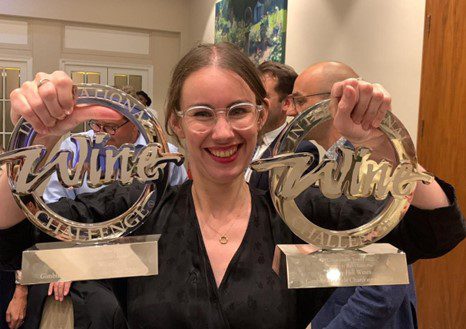 Rachael Deal, Liberty Wines Senior National Account Manager with Trinity Hill's two IWC 2022 awards.
Trinity Hill's United Kingdom distributor Liberty Wines also took home a flurry of awards at the IWC Merchant awards, receiving 7 major supplier awards including the prestigious Supplier of the Year. These are fitting accolades as they recently celebrated 25 years of Liberty Wines, with Trinity Hill represented in their portfolio since 2014.
NOTES TO THE EDITOR:
Trinity Hill Gimblett Gravels Chardonnay 2020 has a suggested retail price of $39.99 and is available online at Trinityhill.com and from discerning wine retailers. Visit the IWC website for the full list of winners www.internationalwinechallenge.com
About The International Wine Challenge:
The International Wine Challenge (IWC) is a British-based wine challenge held every year since 1984. It is recognised as the world's most rigorous, impartial, and influential annual wine competition. The IWC judging process assesses every wine 'blind' to find the highest quality wines each year from the 52 wine-producing countries represented in the competition.
The full list of award winners in the 2022 International Wine Challenge released on 17th May can be seen here. The IWC 2022 Champions, which are selected following a re-tasting of all trophy-winning wines by the IWC Co-Chairs, were revealed at the IWC 2022 Awards announcement on Thursday 7th July.
About Trinity Hill:
Trinity Hill is an iconic New Zealand winery celebrating over 25 years of world-class winemaking in the famed Gimblett Gravels District of Hawke's Bay. In 1993, having recognised the outstanding potential of the Hawkes Bay's Gimblett Gravels winegrowing district, Trinity Hill became one of the region's early pioneers, planting grape vines on a barren plot which continues to produce exceptional wines today.
Imagery: https://www.dropbox.com/sh/6o1qnqd3gv08mek/AACTh3Lt8Q1pgvRKbdFaqcHua?dl=0
For further information:
Lucy Pearce
Marketing & Digital Manager
lucy@trinityhill.com | 027 392 0640
Warren Gibson
Chief Winemaker