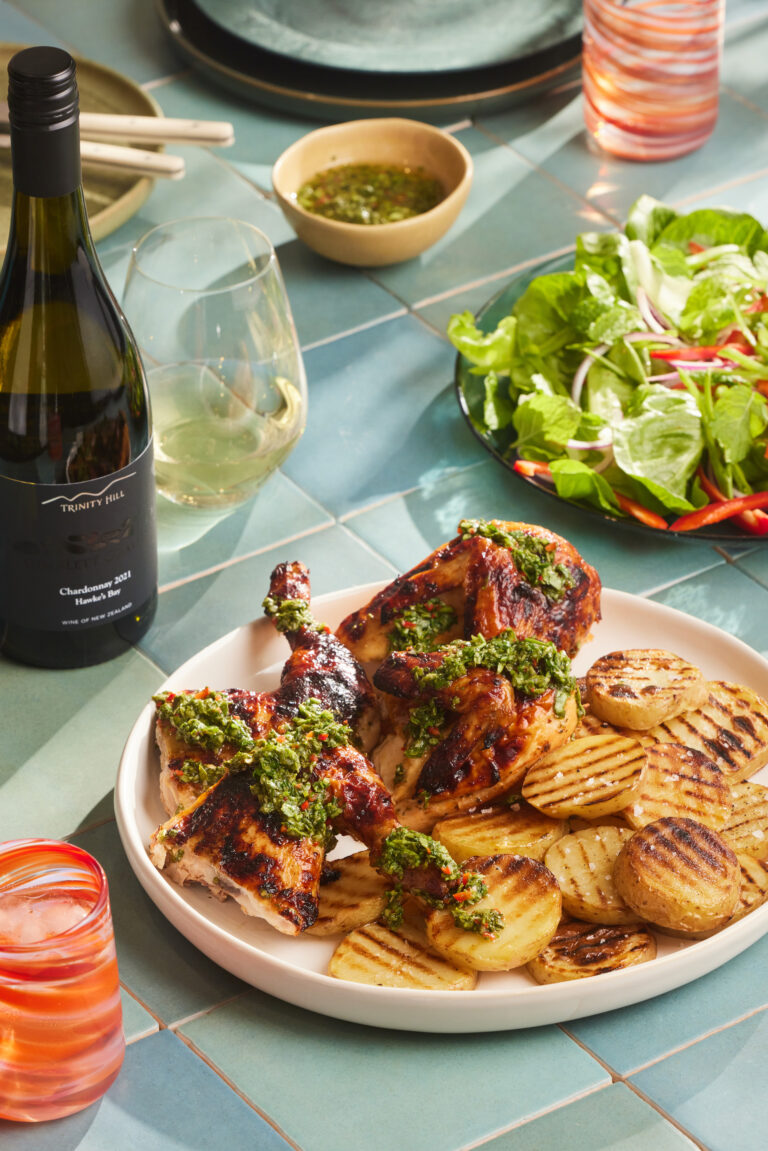 Moreishly juicy Rangitikei Butterflied Peri Peri Chicken with grilled potato rounds and a zesty chimichurri drizzle.
SERVES: 4
TIME: 1 hour
INGREDIENTS
1 Rangitikei Butterflied Peri Peri Chicken
4 medium agria potatoes
Rocket chimichurri sauce:
1 cup rocket, very finely chopped
½ cup Italian parsley, very finely chopped
1 red chilli, finely diced
1 small shallot, finely chopped
1 clove garlic, crushed
2 tablespoons red wine vinegar
½ cup extra virgin olive oil
METHOD
Slice the potatoes into 1cm thick rounds. Place in a pot and cover with cold salted water and bring to the boil. Cook until just tender. Drain and set aside.
Preheat the BBQ to medium-high heat and cook the chicken as per packet instructions until golden, charred and cooked through.
While the chicken is cooking, make the chimichurri by combining all the ingredients in a bowl and seasoning to taste with salt & pepper.
When ready, remove the chicken from the BBQ and leave to rest for about 10 – 15 minutes. While the chicken is resting, grill the parboiled potatoes for about 5 minutes each side until crisp and golden.
Butcher the chicken into quarters and serve on a platter with the grilled potatoes and chimichurri sauce.